---
Deep Summer
From the collections of Milan Rufus, this poem that I am so fond of is perfect for this time of year, as we approach summer's dog days.
Click here to read "Deep Summer" at 52 Weeks in Slovakia.
---
 
Photographs by Morna Livingston. Translated by Evan W. Mellander. Foreword by Laurie Olin.
 
"In reading these essays, I feel as if I have had the privilege of taking a very long walk through a landscape of towns, villages, and open countryside with an old friend. What is home to the author has in a sense become a second home to me through his vivid personal descriptions and recollections. This is a book for anyone who relishes the discovery of new places in the context of their historical evolution into a modern world that requires serious attention to ecological balance and sustainability."—Paula Deitz, author of the book Of Gardens: Selected Essays
"This is a remarkable book, one that rescues a fragment of the world and offers us perception and knowledge of a very particular place, a cultural landscape of deep meaning, beauty, and value."—Laurie Olin, from the Foreword
The first book-length appearance of Václav Cílek's work in English translation, To Breathe with Birds delves into the imaginative and emotional bonds we form with landscapes and how human existence—a recent development, geologically speaking—shapes and is shaped by a sense of place.
Full Description, Table of Contents, and More
192 pages | 6 x 9 | 24 illus.
Hardcover | ISBN 978-0-8122-4681-0 | $34.95t | £23.00
Ebook | ISBN 978-0-8122-9106-3 | $34.95t | £23.00
A volume in the Penn Studies in Landscape Architecture series
---
Daniel Zdenek Pohl
http://www.amazon.com/Extreme-Zip-Lining-Daniel-Pohl-ebook/dp/B0079T576W/ref=sr_1_1?ie=UTF8&qid=1385527354&sr=8-1&keywords=extreme+zip+lining
---
Ester Stará:  Mařenka už říká Ř!
Nova kniha :Krtecek click here
Česke kalendaře 2012 click here
Jak zabit civilizaci click here
Kalendar 2012"Ceska kucharka" click here
Jiri Suchy 80 Click here
500 hodin k vitezstvi  click here
Hrdinove Ceskoslovenska  click here
Svetla a Stiny Husitstvi clickhere
Tajna kniha clickhere
DVD Princezna ze mlejna click here
Nastenny kalendar Hrady & Zamky 2012 cliik here 
Best of Prague click here
Justicni vrazda -Smrt Milady Horakove click here
Dasenka-Leporelo click here
Prosim strucne click here
Best of Michal Kocab-kniha a 2 CD click here
DVD Rusalka click here
Lasky princezen Kuronskych click here
CD Karel Kryl To Nejlepsi clik here
Irena Douskova "Darda" click here
Zivel Lustig click here
CD Ohumil Smejkal a jeho houslicka z javora click here
Petr Cermak:Clovek Havel click here
Tao Smichu click here
Muzi,kteri nenavidi zeny click here
Margaret Thacherova:Umeni vladnout click here
Hana Hegerova:Originalni a sva click here
Zdenek Sverak :Nove Povidky click here
Zdenek Sverak: Mravenci ukolebavka  click here
Prokop Drtina: Osud  ceskosloveskeho demokrata click here
Marta Ehlova: Hanbarova pomsta click here
Edita Plickova:Pernikova  chalouplka:click here
Umberto Eco:Prazsky hrbitov:click here
Marie Polednakova:Libas  jako dabel click here
Pavel Kosatik:Ceska  intelignece od Jarolsva Golla  po Magora click here
Nase normalizace (soubor autoru)click here

Jiri Menzel: Tak Nevim click here
Ota Ulc: Velikani a malikani: cllick here
TV serial:Vypravej I +II click here
Eva Tinkova:Ceske svatky a tradice click here
Prostory a Dialogy Evy Jiricne click here
Jiri Vsetecka:Prazsky chodec proti tankum:srpen 1968 click here
Wofgang Krieger: Dejiny tajnych sluzeb click here
Jo Nesbo:Spasitel click here
Barbara Nesvadbova:Boruvky click here
Petiska a Cerny: Cteni o hradech, zamcich a mestech click here
Lina REnhard:Muj zivot s Reinhardem click here
MOnika Peetzova: Uterni zeny click here
DVD -Zprava  o putovani studentu Petra a Jakuba click here
Jo Nesbo:Lovci Hlav click here
Voskovec+Werich:Posledni forbina CD(2)click here
Skryta Hvezda Jelena Masinova click here
D.Schwanitz:Vzdelanost jako zivy dialog s minulosti click here
Jak se hubne v Cechach click here
Otamar Dvorak: Smrt ve stribrbenem zbroji click here   
Czech Authors Za Vodou click here
Alena Dolezalova:Nejlepsi hrnickove recepty click here
Kalendar Praha Exlusive 2013 nasteny click here
Irena Obermanova:Vznasedlo click here
Remesova a Cechova:Chcete Muvit Cesky click here
M.Mosseova & T.Rizek: Cesky rok od jara do zimy click here
Viktor Suvorov: Muj zivot v sovetske armade click here
Jan Novak:Zatim dobry click here
---
Karel Pacner:Zivot novinare click here
Michal Viewegh:Mraz Prichazi z Hradu click here
Madeleine Albrightova: Prazska  zima click here
E.L.James: Padesat odstinu sede click here
Jo Nesbo:Snehulak click here
Karel Kaplan: Cepicka Alexej  click here
T.Nemecek,P.Rychtecky "Diskretni zona" click here
DVD Cerni baroni 3DVD click here
Ed McBain: Vrahuv zold click here
Z.Sverak & J.Uhlir: Pisnicky o zviratech click here
Petr Suler:Zlocinci a  kavaliri click here
Konvalinkova  a Neckar: CD Prvni pohadky click here
Tana Frenchova:Ztraceny pristav click here
CD Karel Gott "Dotek Lasky" click here
Jaroslav Hasek:Osudy dobreho vojaka Svejka click here
Vlastimil Vondruska:Kraluv dluh click here
Vaclav Klaus: My,Evropa a svet click here
Jonas Jonsson:Stolety starik,ktery vylezl z okna a zmizel  click here
Vosakova & Skokanova:Jezte cesky-rok v nasi kuchyni cllick here
Vaclav Krsa:DVD Dalibor click here
Artur Radvansky :"Aprece jsem prezil" click here
Bozena nemcova:V zamku a v podzamci cllck here
Zuzana Brabcova:Stropy click here
Robert Matula:Parasutista skupiny Wolfram click here
Vratislav Doubek:Ceska polititika a (Vychodni) vystehovatelstvi click here
M.Sigl:Udalosti totality,svobody,demokracie clilck here
Kalendar 2014-Ceska kuchyne-stolni click here
Pavel Cmiral:Pohadky z vanocniho stromku click here
Philip Kerr:Praha Osudova  click here
Zdenek Sverak: Po srtnisti bos click here
M.Forman & B.Slama:Povolani reziser click here
DVD S.Vachova:Chaloupka na vrsku clik here
Cibulka a Pilat:Televizni Idoly a dalsi click here
Jo Nesbo : Levhart click here
---
Evzen Bocek: Aristokratka ve varu click here
Slavomir HUbalek:Zpovednink vrahu clik here
Vaclava Jandeckova:Kamen click here
Gillian Purves: Abychom nezapomneli click here
Miler & Doskocilova: Little Mole  adn Mother click here
 
 
 
 
 
 
---
Knížka Aleny Martinů nazvaná podle první povídky "Scream of Silence" vyÅ¡la v nakladatelství iUniverse a je k dostání v obchodech Chapters a Indigo. Objednat si ji můžete i po internetu (například na Amazonu) v tradičním knižním formátu nebo i jako eBook. Knížka s obálkou Karla Nováka, která dostala ocenění "Editor's Choice", nabízí plno zajímavých nápadů, dramatických situací, záhadných a nečekaných zvratů i filozofických úvah, a to vÅ¡e s jedním ústředním námětem mezilidských vztahů, s jejich křehkostí i s jejich silou. Na pozadí ulic Montrealu, lesů Laurentinských hor, závodní dráhy F-1 nebo koncertních síní Paříže se odvíjí romantické příběhy mladých lidí, které zaumou každého.
MOREÂ 
---
Natasha Novotny " A Journey of a Bouncing Czech" Click here
---
James V. Frank "Beginings"click here"
---
Pohádky Boženy Němcové "O Slunečníku, Měsíčníku a Větrníku" click here & here
---
 Daniela's books open here
---
Sedm ohňů k Nahanni | Jan Soukup | Vydavatel: Dana Jakoubková – OutdoorGuide |
ISBN: 978-80-260-1586-4 | Vazba: brožovaná, 182+48 stran foto příloha | Rozměr: 148x21 cm (A5)
Kniha v prodeji za 248 Kč + poÅ¡tovné, zasíláme poÅ¡tou na dobírku | více o knize OutdoorGuide
Objednávky e-mailem: This e-mail address is being protected from spambots. You need JavaScript enabled to view it
---
The Easy Ones is a police-procedural murder mystery set in the US and written by Slovak-American author Charles P. Juraska of Romeoville, Illinois. Character-driven fiction, The Easy Ones is Juraska's debut work. Available in softcover (amazon.com), as a Kindle ebook (amazon.com/kindle) and as a Nook ebook (bn.com/nook).
---
Scott Driscool: Better Go Home click here
---
 
Knížky z produkce MČK-inzerát.pdf
168K   View   Download  
Obálka_Mezi našimi v Klokánii.pdf
3428K   View   Download  
---
 
Božena Němcová Pohádky
© Copyright - Zuzannah L'ark / Zuzannah L'ark (885767925649)
 
Narration of a Czech folktale O Slunečníku, Měsíčníku a Větrníku by Božena Němcová, accompanied by original music by Tomas Svoboda
Genre:Â 
Spoken Word: Storytelling  
Release Date:Â 
2011
---
      Click Here to see more 
Czech and Slovak Books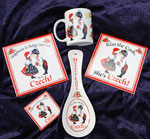 New Books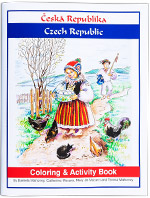 Click Here 
Price:$5.95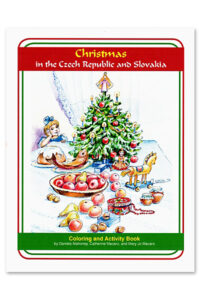 ---
"Jews-portraits in love and courage"
From: < This e-mail address is being protected from spambots. You need JavaScript enabled to view it >
Date: Mon, Oct 14, 2013 at 7:51 AM

Dear Friends,
I  would like to inform you  that my latest book :"Jews-portraits in love and courage" has been  published and is now  available  exclusively on  Amazon Kindle  Electronic Books.
It is a sequel to "Hitler' Inferno" and as a compilation of  eight more  inspiring  studies  of people during the Holocaust.
I am  particularly happy  with  this book  and  it is  lendable  for 14 days to family  and friends on  purchase at $ 9.99
I hope you check it out  and I look  forward  to your  feedback.
 
CD
A Christmas Gift for the Cello Lovers.
1. You still don't know what to get someone for Christmas?
2. Do you want to give something special?
If both your answers are "YES", don't hesitate and buy unique gift - a live CD recording featuring Czech cellist Frantisek Brikcius - here:
http://www.Brikcius.com/CD.uk.html
.
Either CD "PRAGUE - BRNO" with six beautiful cello compositions and/or CD "MAKANNA" with wonderful orchestra music based on magic novel by Jewish writer Jiri Weil. Concerts were held under the auspices of Vaclav Havel and Sir Tom Stoppard.
Special promotion just before the Christmas: all orders till 20th December 2013 free shipping & handling fees!
- CD "MAKANNA" (Irena Kosikova; Jan Talich - Conductor, Frantisek Brikcius - Cello, Jan Zidlicky - Narrator & Talich Chamber Orchestra)
14.99 EUR
- CD "Prague - Brno: 6 Contemporary Composers for Solo Cello" (Jiri Matys, Petr Hejny, Jan Jirasek, Lubos Fiser, Milos Stedron, Irena Kosikova; Frantisek Brikcius - Cello)
9.99 EUR
Shop now via PayPal
http://www.Brikcius.com/CD.uk.html
.
P.S. Order by 13th December for Xmas delivery -
http://www.Brikcius.com/CD.uk.html
.
========================
This e-mail address is being protected from spambots. You need JavaScript enabled to view it
http://www.Brikcius.com
========================
US $39.00
574 pages
EN + CZ
Publisher: Divus 
Published Date: 2013
Cover: Â Soft Cover
Includes: 10 posters 
Field Guide to the Czech Psyche    Atlas České DuÅ¡e
 
Prague-based Canadian artist Jessica Serran has spent the last two and a half years walking the "field," scratching around and creating a series of 10 paintings and a book titled Field Guide to the Czech Psyche. Based on nine interviews with Czech citizens, Serran, a self-appointed psycho-cartographer, delves deep into questions of identity, nationality and place and responds to them visually; weaving together thoughts, stories and gathered images and reflecting them back in landscapes that reveal the internal terrain that each person has travelled. Each landscape is based on memory, personal experience, and the stories that morph and change as they pass through successive subjective filters.
More information on the project is available here: www.jessicaserran.com/field-guide.cz/
Field Guide to the Czech Psyche  |  Atlas České DuÅ¡e
Kanadská umělkyně Jessica Serran, působící v Praze, strávila poslední dva a půl roku v "terénu", který mapovala a vytvořila sérii deseti maleb a knihu, kterou nazvala Atlas České DuÅ¡e. Tato kniha je výsledkem devíti rozhovorů s českými občany, ve kterých se Serran, samozvaný blázen-kartograf, zhluboka noří do otázek týkajících se identity, národnosti a místa a odpovídá na ně vizuálními prostředky: splétá dohromady myÅ¡lenky, příběhy a sebrané obrazy, aby je zpětně reflektovala v kategoriích, které zjevují vnitřní krajinu, kterou každá osoba cestovala. Každá tato kategorie je založena na paměti, osobní zkuÅ¡enosti a příbězích, které se postupně proměňují a mění průchodem po sobě jdoucími subjektivními filtry.
 
What the Canadian girl didn't know.
Serran Jessica
to Serran
Silly Jessica!
After I sent out the email two weeks ago about the crowdfunding campaign and the Field Guide to the Czech Psyche, I got into a lengthy discussion with my partner about crowdfunding and how very new it still is. (Stay tuned, he's got some things to say about this as well!) And that most of us are still trying to figure out what it is. And it occurred to us that it might seem strange to contribute or "donate" money to an arts project when one could use their money to help feed starving children, not the starving artist.
I can appreciate this. Fully. But here's the thing. You're not actually donating money, you're contributing to bringing more arts and culture to this country. You're giving others a chance to see this place through a new set of eyes. You're saying, "yes, we value self-reflection and we want others to intimately consider who we are and what our place here is."
AND, here's the best part... in return for your contribution you receive beautiful rewards of art and creativity in return! Like a signed copy of the beautifully designed book, Field Guide to the Czech Psyche and a postcard that is a piece of art in and of itself straight from my studio.
Or I'll make a custom painting just for you, like I did for each person I interviewed. Or, a drawing. Or we can have a long, lovely lunch together and walk along the Vltava together and discuss all the ways that you and your art matters and how we can bring more of it to the world.

It's a win-win situation for both of us. If you have any questions, please ask.
Here's the link to the campaign: http://igg.me/at/fieldguidecz/x/2898327
And here's the link to the video below where I talk about this whole crowdfunding thing: https://vimeo.com/64069244
jessica
---
 "Lidice Remembered Around the World"
Ahoj SOKOL family and friends,
 
Wanted to share this page of history via Toni Brendel,
I received the e-mail that was forwarded by Tony Jurik, President of the Wisconsin Slovak Historical Society, regarding the deaths of so many Sokol members in 1941.
I recently wrote a book, "Lidice Remembered Around the World" and in it I describe the plan to assassinate Reinhard Heydrich. "Operation Anthropoid" was carried out by one Josef Gabcik and Jan Kubis, a Slovak and a Czech, who had been trained as members of the Czechoslovak Army in Exile that operated out of London. Without the assistance of Sokol members who had formed the underground resistance group known as JINDRA, they could not have succeeded. Those who survived the slaughter when so many met their death earlier, lived to see Heydrich assassinated. Sadly, they paid the ultimate price, along with those people of Lidice. Czech Ambassador to the USA, Petr Gandalovic, spoke to us in Phillips, Wisconsin, USA where one of the two memorials to Lidice in North America happen to be. 2012 was for the 70th anniversary of the destruction of Lidice. There was a commemoration and memorial service. Phillips is my home town. He brought it to our attention that the heroes that assisted in "Operation Anthropoid" have finally been recognized as such by plaques bearing their names, that are posted nearby the Church where the paratroopers died in June, 1942.
Thank you for sending the information. It makes it so much more clear as to why the remaining Sokol members risked their lives, indeed, gave their lives, to assist in the assassination.
Toni Brendel, Author
"Lidice Remembered Around the World"
 

The SOKOL Falcon
4690 Lansdowne Blvd
St. Louis, MO. 63116, USA
314-752-8168
Email: This e-mail address is being protected from spambots. You need JavaScript enabled to view it
SOKOL St. Louis website: www.sokolstl.org
---
 
ZDENEK STASTNY



to me
Moc hezky zdravím a přeju pěkný den,
mezi novinky patří objev na webové stránce www.zdenekhanka.cz v sekci Aktuality. Knížky jsou teď dostupné i elektronicky a to se ví, že z toho mám radost.
Moc hezky zdraví Zdeněk

---
 
Dobrý den,
dovolujeme si do Vaší krajanské knihovny nebo domácnosti nabídnout publikaci České bankovky a mince 1993 – 2012
 
Kniha rekapituluje a komentuje vývoj oběhu peněz, změny bankovek a vydávání mincí od počátku příprav rozdělení československé měny 
do května roku 2012. Bohatá obrazová dokumentace (786 fotografií). Rozsáhlá část o českých mincích, která přináší fotografie vÅ¡ech 
oběžných i téměř 130 pamětních mincí z drahých kovů. Poprvé jsou souhrnně publikovány informace o výskytu padělaných peněz na území České republiky za uplynulých 20 let.
 
Knihu si můžete objednat v odpovědi na tento e-mail nebo na webu http://bankovky-mince.cz, cena jedné knihy je 499 Kč (cca USD 25, EURO 18).
 
 
S přáním krásného dne
 
  JEROME s.r.o.
  Barbora Stluková
   This e-mail address is being protected from spambots. You need JavaScript enabled to view it
  tel./fax: 222 718 913
  GSM: 603 162 716
  www.jerome-klapka.cz